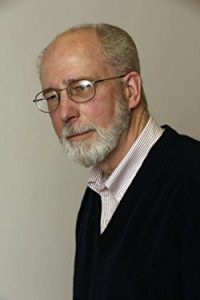 Photo by M. Bebabib
Young writers are told they must love their characters. That's backwards. Your characters must love you. Once they do, they will tell you their deepest secrets. Likewise, young writers are told to write about what they know. That's also backwards. Row out of the lake of yourself, row into distant hearts and minds, explore districts you do not know and, sooner or later, in some exotic principality you will meet yourself.
Welcome!
Thank you for visiting my website.
I created this site as a way to collect and organize the various strands of my Ganaego Valley Project and to weave them into a more accessible tapestry –- more accessible to my readers and to me. My hopes are that the site offers you a convenient portal into my world.
The central organizing principle of the site is indeed the Ganaego Valley, a destination in my imagination that on many days is more real than the desk I am sitting at.
If you were to locate Ganaego on a map, you would find its peaked roofs and sky-smudging smokestacks among the knobby hills of Western Pennsylvania, steps from the Ohio River.
Ganaego traces its descent from this passage:
"Ganaego (a Seneca prophet) had visions in which the Great Spirit instructed the Indians not to send their children to school and foretold disaster for those who did. Among other things he predicted that a great snake would go down the Allegheny River and make the water unfit to drink."
(From the Journals, 1810-1828, of Joseph Elkinton, as quoted by Antony Wallace.)
I hope you enjoy the site. I would love to hear from you.
Warm regards,
Rob McKean