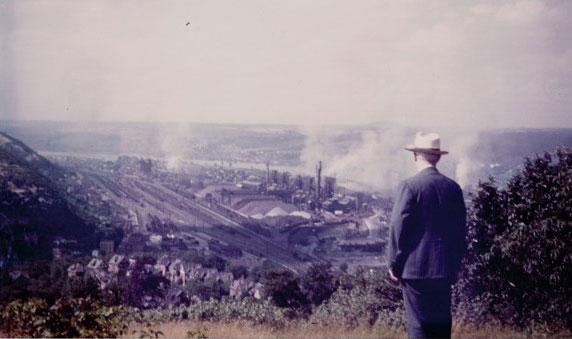 A town that came together in the early 20th century as a stage set: a steelworks that ultimately stretched nine miles along the Ohio River; thirteen company-erected housing plans into which the laborers who spoke a myriad of languages were segregated ethnically and racially; a busy commercial area with a single main street running down through the center of a steep valley; 15,000 workers and their families.
All that way of life came to an abrupt end on August 8, 1983, when the conglomerate that owned the mill shut it down.
The Ganaego Valley Gazetteer is a searchable database of the hundreds of characters who populate Rob's Ganaego stories and novels. Also listed in the Gazetteer are the major family groups and their associated key characters, more than 100 businesses, institutions, organizations, and nearby towns and communities.